Here is the latest from the tropics on this Saturday evening. What was tropical storm Harvey has weakened to a depression with max sustained winds around 35 mph.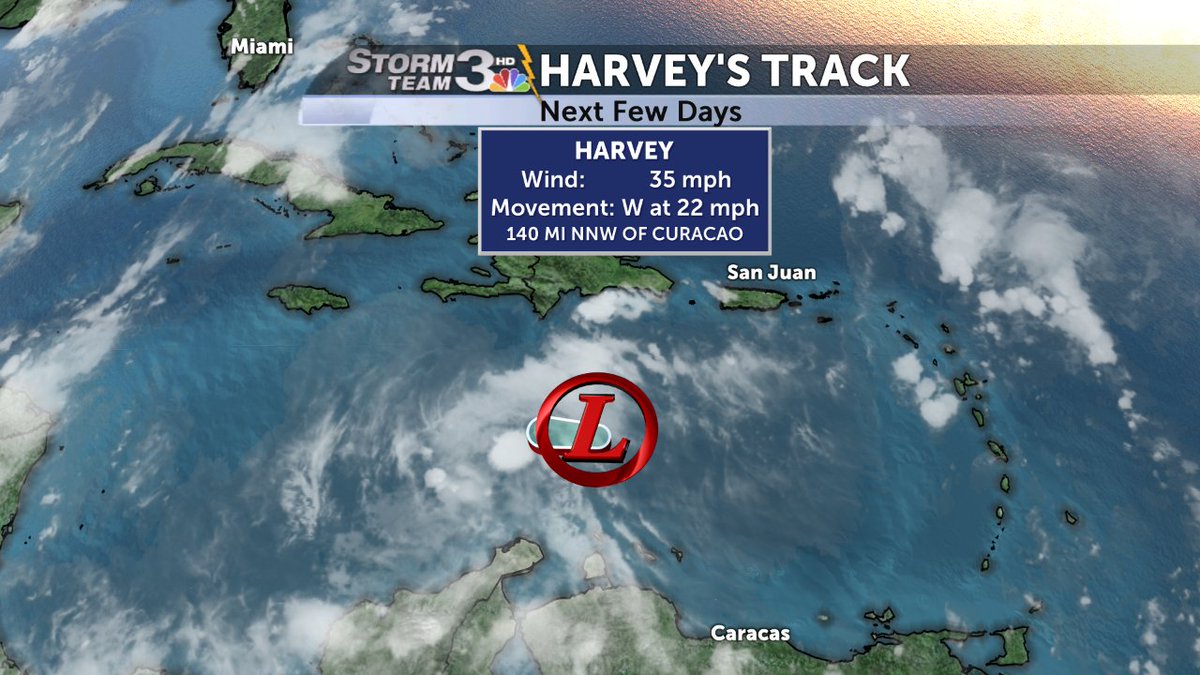 The cloud pattern decayed and there is some question as to whether it even has a closed circulation. A hurricane hunter aircraft is scheduled to fly into the system this evening to determine the latest on the storm.
At 5pm… it was centered around 885 east of the Nic/Hon border… moving west around 22 mph.
If the system holds together… it could strengthen a little over the next 24 to 48 hours as it tracks toward the west/northwest. It is expected to track across the central and western Caribbean Sea and will most likely make landfall somewhere along the Belize or Yucatan Peninsula coast Tuesday morning.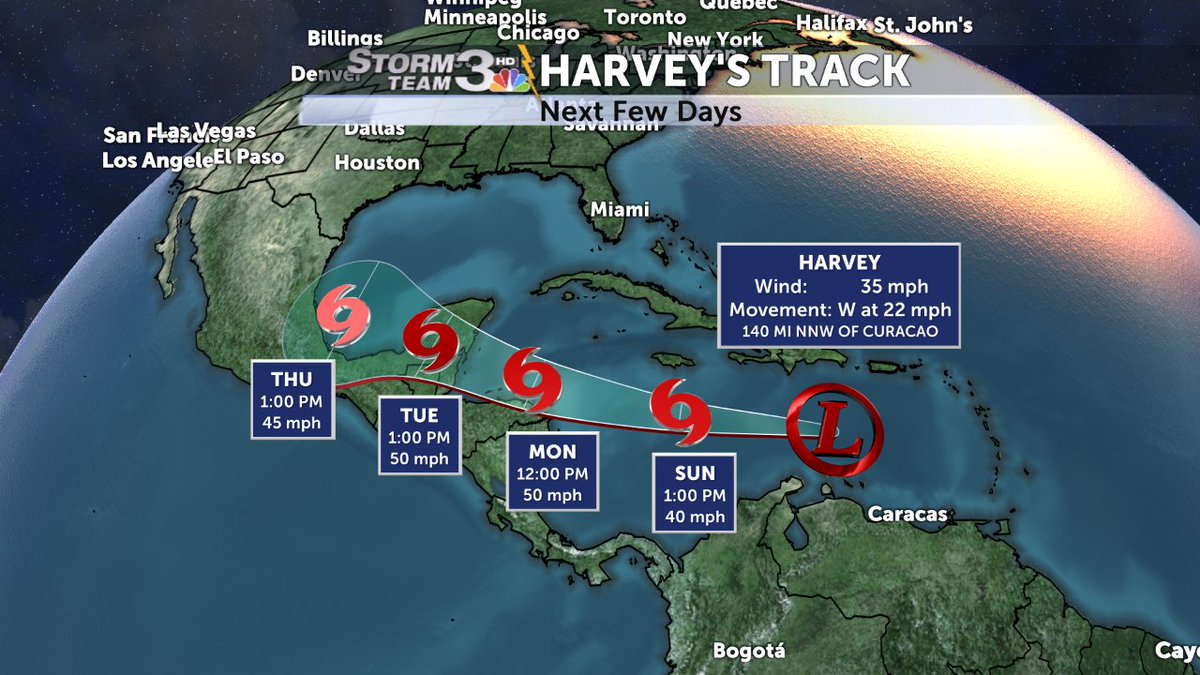 We are also keeping watch on a trough of low pressure a couple hundred miles north of the northern Leeward islands. This system is forecast to track west/northwest around 15 to 20 mph. Conditions are not expected to be conducive to development over the next couple of days… but could become slightly more conducive as it approaches the northern Bahamas or Florida but the middle of next week.