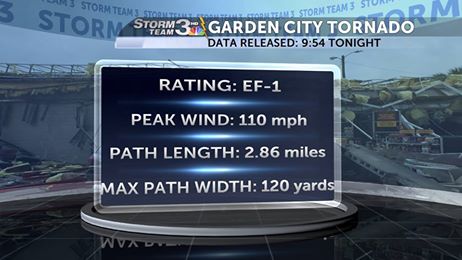 The National Weather Service has released a summary of the survey of the tornado damage in Garden City late Thursday evening.
The tornado has been rated an ef 1… with maximum peak winds at 110 mph.
The path length was estimated at 2.86 miles and the maximum path width was 120 yards.
The tornado formed at 5:50pm 1 mile northwest of the I-16 and 5-16 interchange… and dissipated at 6:00pm over northern Hutchinson Island after passing through the Georgia Ports.