Tropical depression Julia has been downgraded to a post tropical low pressure system… at 11pm it had max sustained winds remaining around 30 mph. The storm is now moving to the northwest around 7 mph… and a turn to the north is expected overnight. It is centered around 195 miles south/southwest of Cape Lookout, North Carolina.
The remnants of Julia are expected to near the coast of upper South Carolina and lower North Carolina late Monday into Tuesday. It could bring some locally heavy rainfall to the North Carolina coast… but little if any impact is expected for our area as the storm moves away.
In the central tropical Atlantic… tropical storm Karl is about 1025 miles east of the Leeward islands. Wind speeds are around 40 mph and the storm is moving toward the west at 15 mph. An increase in forward speed and strength is expected in the next few days. The storm is expected to reach hurricane status by late week as it churns somewhere between the northern Caribbean Islands and Bermuda. No land areas are expected to be impacted over the next 5 days.
Karl's forecast track is below.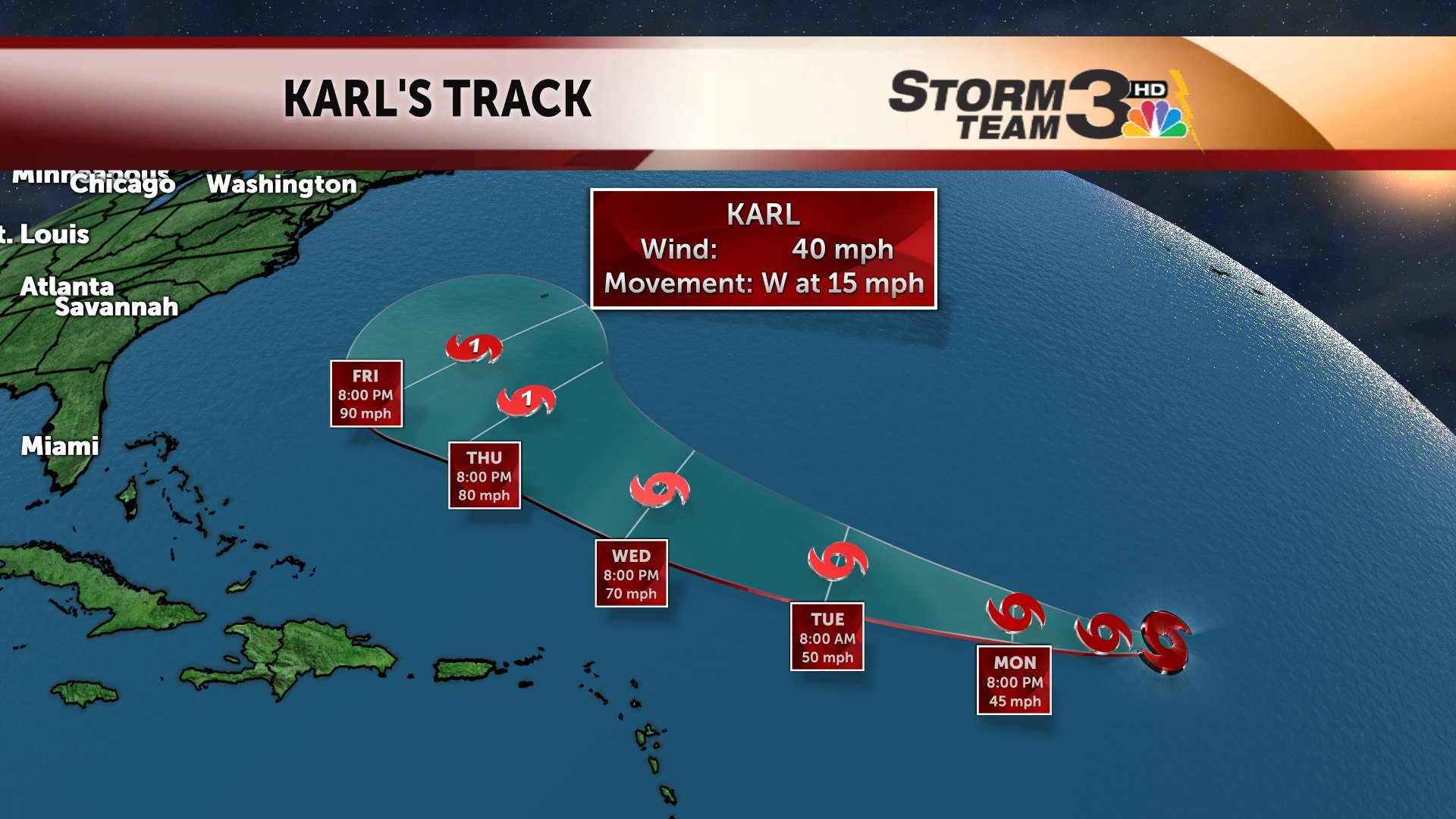 An area of low pressure near the Cabo Verde Islands in the far eastern Atlantic ocean is producing a large area of showers and thunderstorms. This storm has a medium chance (50%) of becoming a tropical system in the next 48 hours and a high chance (80%) in the next 5 days.
Storm Team 3 will keep you posted with the latest information in the tropics.