Tropical storm Gaston is near hurricane status late this morning… with maximum sustained winds of 70 mph. It is located in the central tropical Atlantic… around 1000 miles west of the Cabo Verde Islands.
The storm is moving to the NW around 16 mph… and this track is likely to continue over the next couple of days. Gaston could become a hurricane today… but weakening is expected Thursday as the system begins encounters upper level wind shear by late week.
Gaston is no threat to any land areas and will remain a "fish storm".
We are also tracking Invest 99L located late this morning over the northern Leeward Islands. A hurricane hunter flight is in the storm as I write this… and has found winds to tropical storm force across the northernmost Leeward Islands. They are currently trying to determine if the system has a well defined low level circulation and has developed into a tropical depression or storm. The forecast track by the latest computer models is below.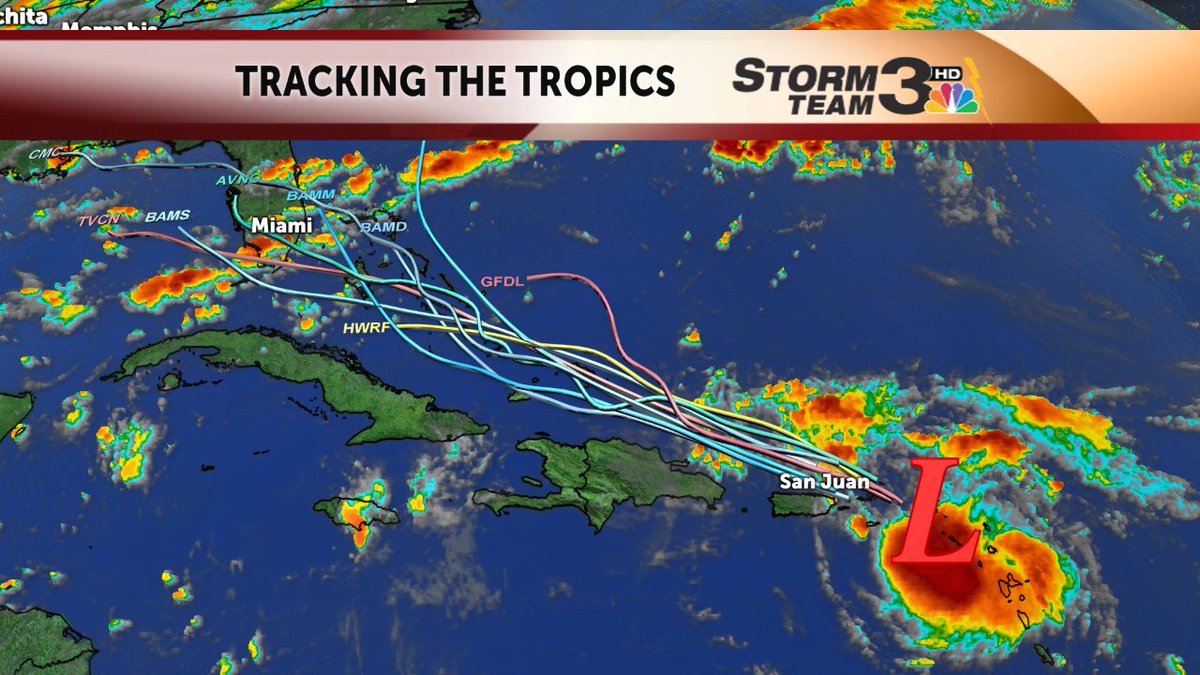 The upper atmosphere is only marginally favorable for development over the next couple of days as the system moves WNW around 15 mph… but it could at any time develop into a tropical depression or tropical storm as it moves over the northernmost Leeward Islands… north of Puerto Rico and Hispaniola and through the southeast and central Bahamas.
Storm Team 3 will continue to update you… and get more updates at http://www.wsav.com/wsav-hurricane-central/