FROM  STORM TEAM 3 METEOROLOGIST LEE HAYWOOD…
A CHANCE OF SHOWERS AND THUNDERSTORMS FOR LATE WEEK

TONIGHT: Partly cloudy with a slight chance of a shower or thunderstorm early. Patchy fog developing late. Low around 70. Winds light southeast becoming west.
THURSDAY: Sunshine and scattered clouds with a chance of mainly afternoon showers and thunderstorms. A warm high in the upper 80s to near 90. Winds northwest becoming southeast at 5-10 mph.
THURSDAY NIGHT: Isolated showers or thunderstorms early… otherwise skies mostly clear to partly cloudy. Patchy fog developing. Low around 70.
FRIDAY: Clouds and sunshine mixed with a few showers and thunderstorms. High in the upper 80s.
SATURDAY: Seasonable and partly cloudy with a slight chance of showers. High in the mid 80s.
SUNDAY AND MONDAY: Mostly sunny… dry and very nice. High in the mid to upper 80s.
TRACKING THE TROPICS… Hurricane Maria made landfall on the Southeast Coast of Puerto Rico this morning as a high-end Category 4 storm with destructive 155 mph sustained winds and gusts closer to 200 mph. Flooding… storm surge and wind damage have been devastating the U.S. territory. The Dominican Republic and Turks and Caicos are next up in Maria's path and could also suffer major impacts. It continues to look like a turn to the north will take place this weekend… which would keep Maria well off our coast… however the Mid-Atlantic and Northeast still cannot be completely ruled out for a direct hit.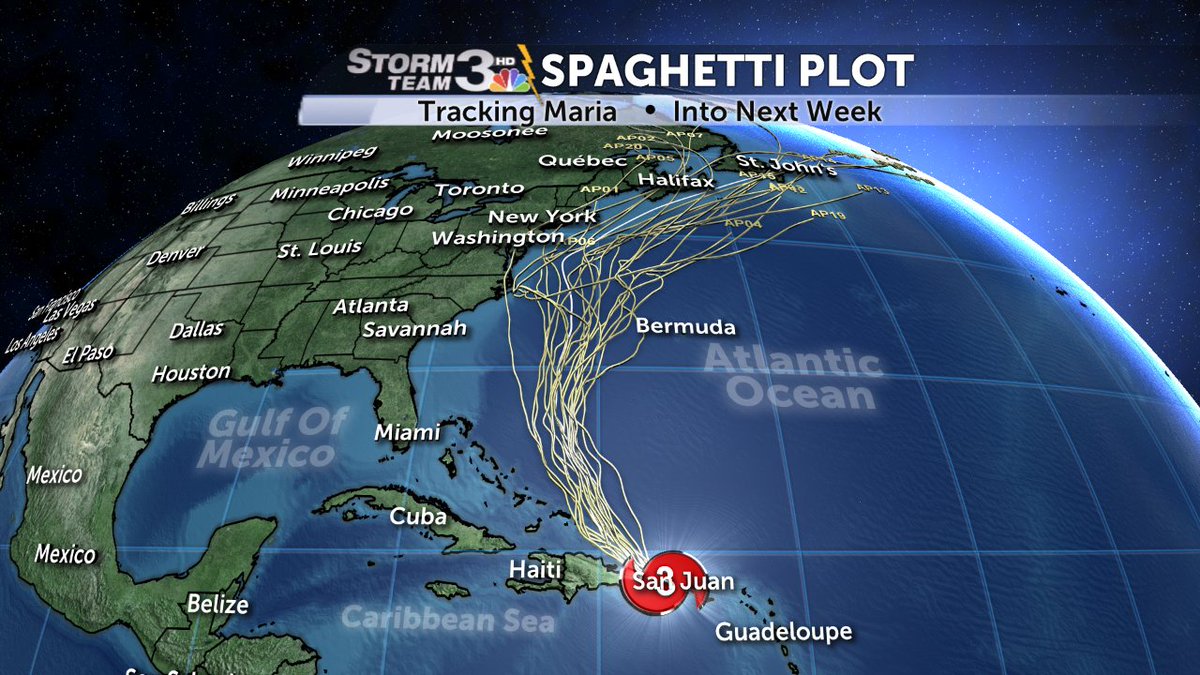 Meanwhile… Jose has weakened to a tropical storm but continues to spin off the Northeast Coast. It is still producing rain along the coast… wind… rough surf and coastal flooding. There is another disturbance which is the remnant of tropical storm Lee in the central Tropical Atlantic that could become better organized in the coming days.
In the event of severe weather… stay tuned to STORM TEAM 3. If you have a storm report… weather video or a weather picture… please send it to pics@wsav.com
7-Day Forecast
Almanac